Build a healthier workplace for your employees
Involve all your sites including remote employees with an inclusive wellness program.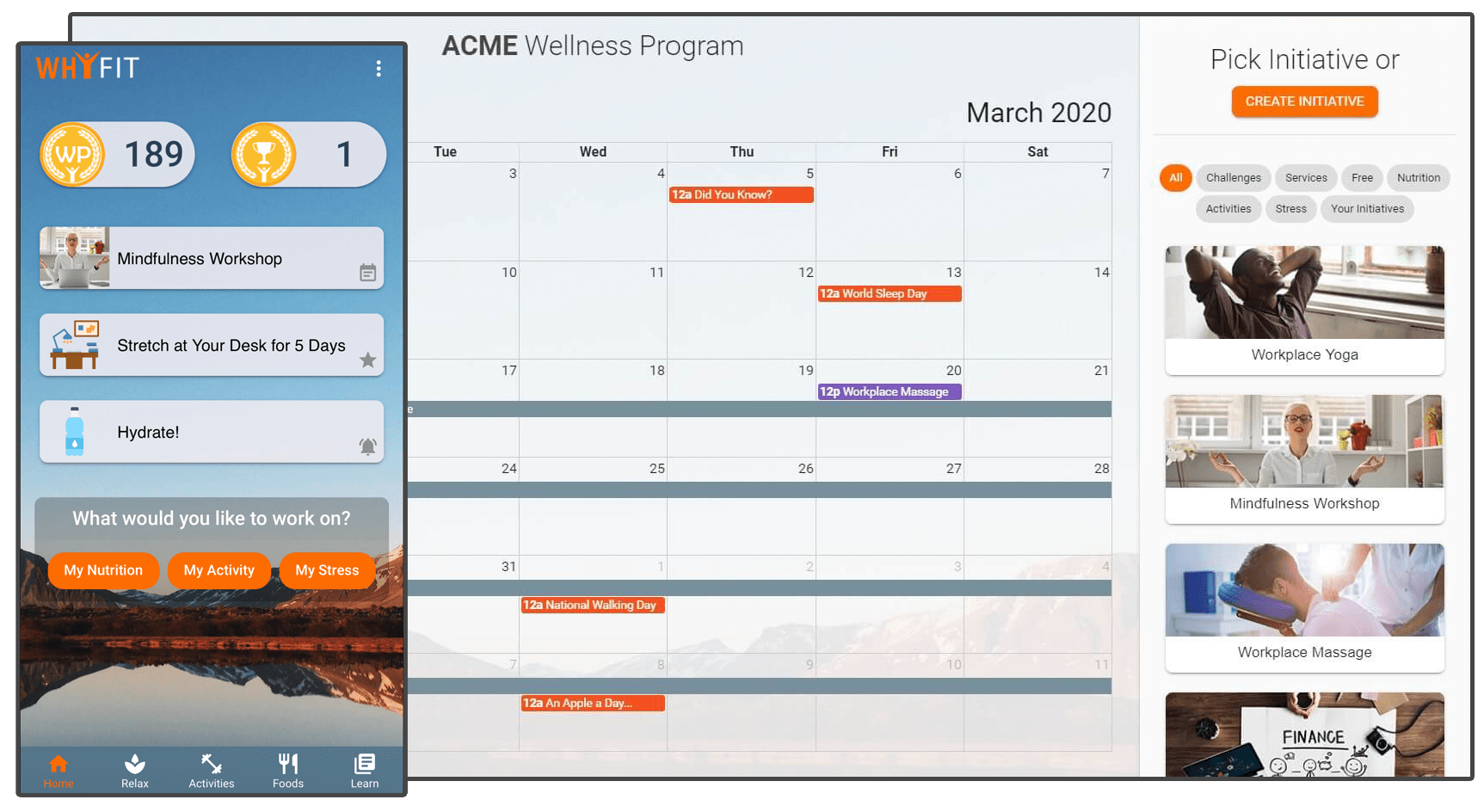 Explore wellness challenges and initiatives
Create a wellness program that employees
Love
For your company
Make personalizing a wellness program for your employees effortless with our pre-set initiatives, or create your own. Enhance your wellness program by choosing additional services from the many wellness vendors we work with.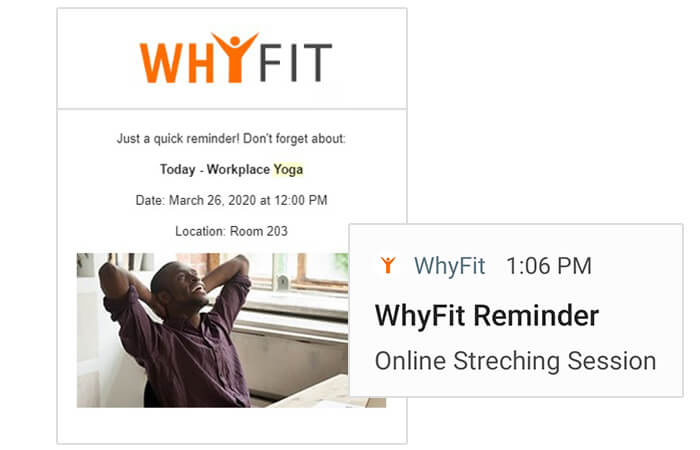 Automated Communication
Information about upcoming initiatives is automatically sent out via email and push notifications to all members.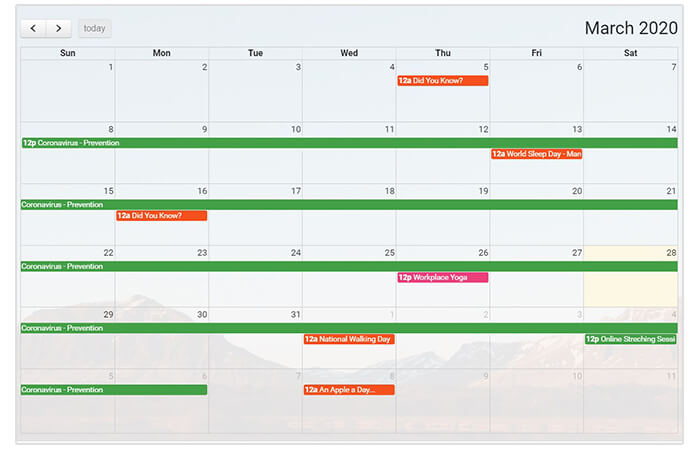 Scheduling & Calendar
Schedule your wellness initiatives in the future to keep your program consistent.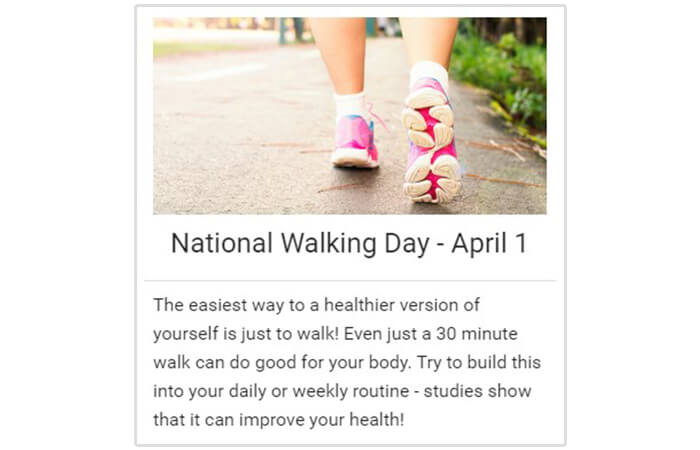 Preset Wellness Content
We keep your employees engaged with fun facts and other pre scheduled content while you focus on your other responsibilities.
Nurture a healthy work environment for your employees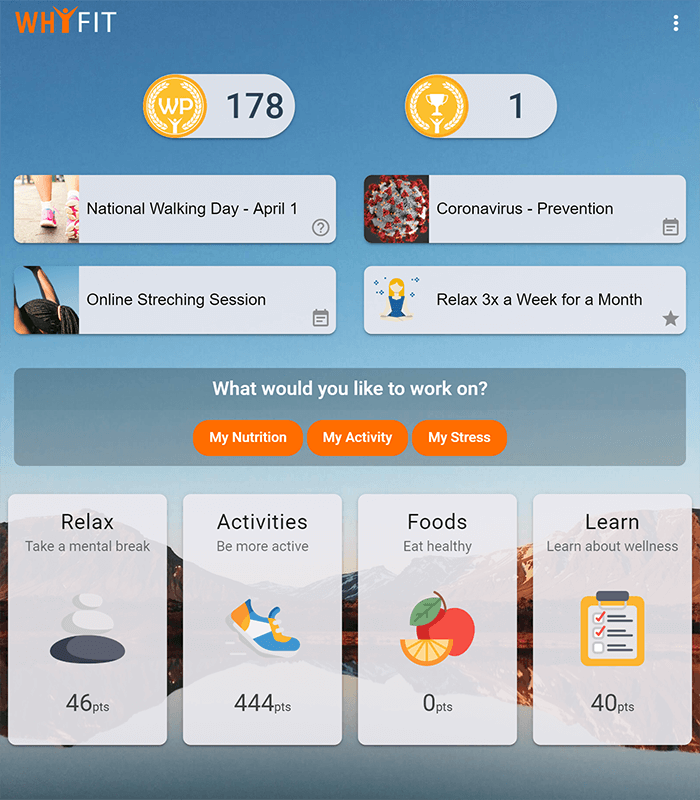 For your employees
No person is the same which is why we offer a variety of content to help everyone with their unique goals at different times of their life. Our platform and content helps them adapt healthier nutrition, activity and stress management habits in their daily routine.
Employees choose a goal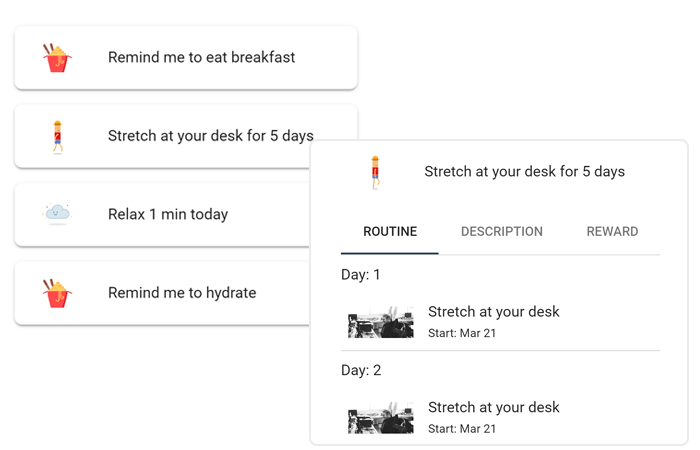 Engage with interactive content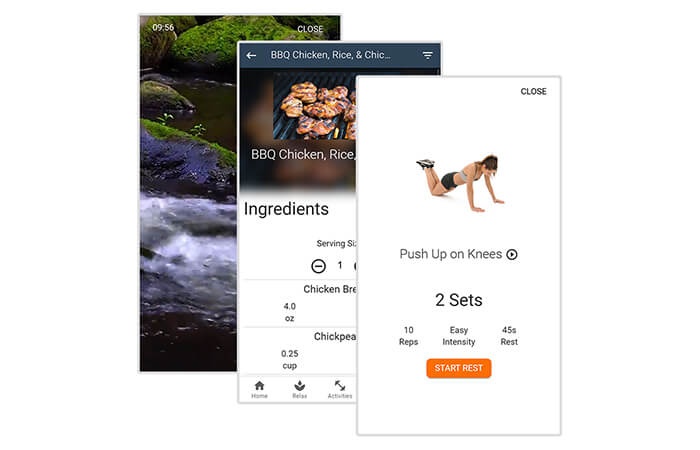 Redeem rewards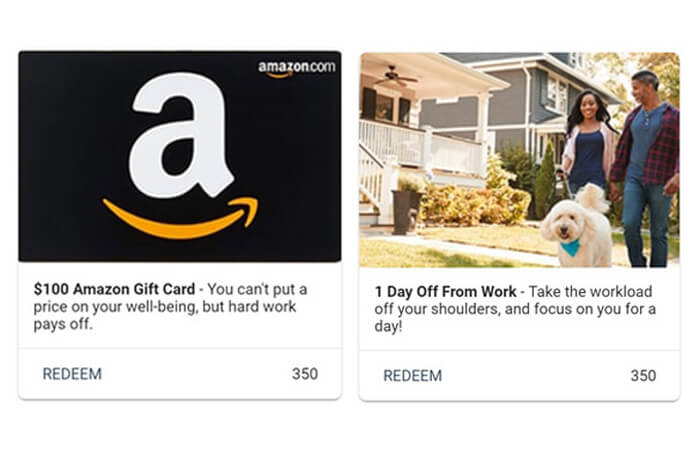 What's in your company benefits package?
Access to wellness vendors
Workplace yoga
Mindfulness workshop
Workplace massage
Fruit & snacks delivery
Manage wellness program
Schedule wellness initiatives
Automatic emails and push notifications
Print automatically generated posters
Calendar, slack, fitbit (coming soon)
Resources for employees
Activity, nutrition, stress management
Team and personal challenges
Healthy habit reminders
Fun and interactive content